GreenShield Foundation System
GreenShield™ a patented monolithic foundation system combining both the equipment mounting surface and traditional concrete pad into one integrated design. Made from corrosion resistant Zanite​® Plus polymer concrete, each foundation is cast with rugged walls containing internal reinforcements eliminating common stress cracking. Outstanding vibration damping characteristics provide longer life for rotating equipment in conjunction with lower foundation maintenance requirements.
Arrives at Required Height - Eliminates Field Modifications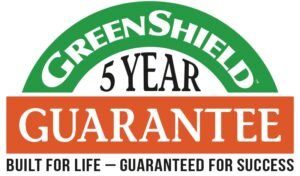 Greenshield 5 Year Guarantee - Please contact your
GreenShield representative for more details.
Quick and Easy to Install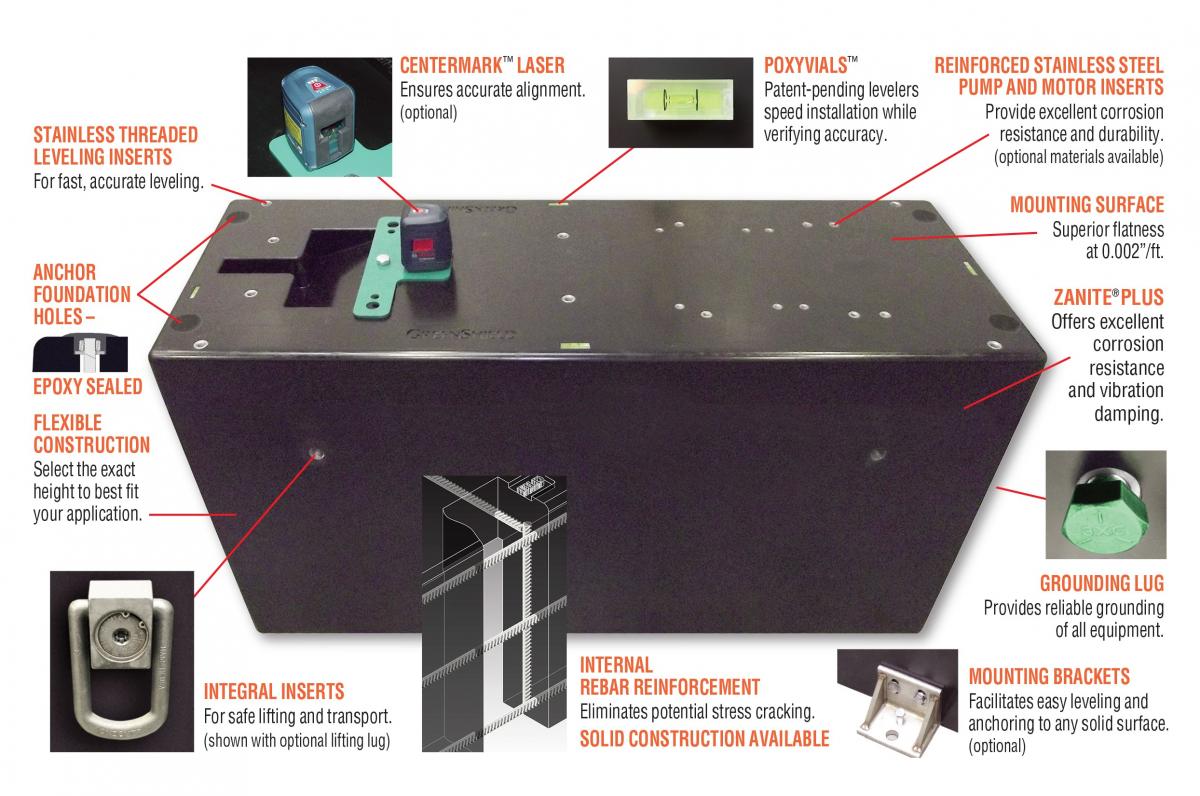 GreenShieldTM Installation Options
GreenShieldTM Complimentary Options