BaseTek specializes in the design and manufacture of quality polymer castings constructed of our Zanite® Plus polymer concrete.
Since 2001, we lead the industry in pump bases and baseplates for rotating equipment and provide mineral cast epoxy granite foundations used in the machine tool, semi-conductor, metrology, electrical, and automotive industries. High performance grout is available to complete most installations.
We also fill existing weldments of most any shape or size to enhance the vibration damping and reliability of your structure and equipment. We pride ourselves on being the market leader in polymer concrete baseplates for the pump industry who proudly bring more combined years of casting experience than anywhere else in the United States.
BaseTek offers private label programs for many of the largest pump OEM's and does not have an affiliation or financial interest with any other manufacturer or distributor. We've built our reputation and maintained our integrity by never sharing competitive information on any level.

Quality

Integrity

Reliability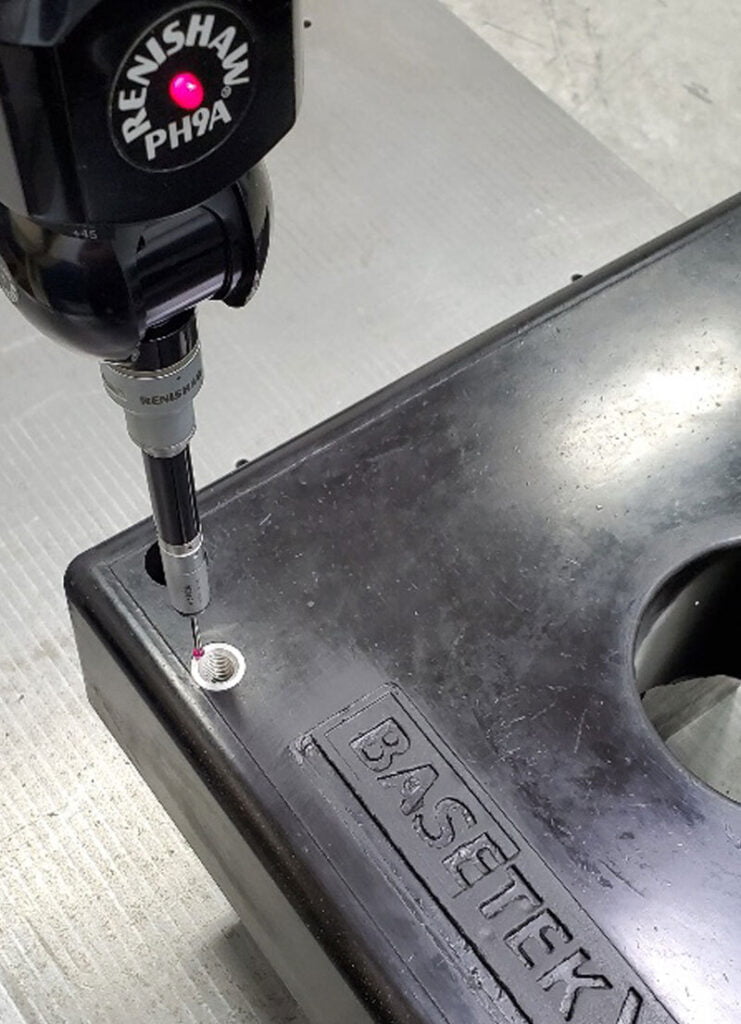 Our state-of-the-art, climate controlled 32,000+ square foot manufacturing facility is located in Middlefield, Ohio. It was designed and built in 2012 specifically for the production of our quality mineral castings.
Bases are manufactured of Zanite® Plus, a proprietary polymer concrete material which is a blend of pure silicon dioxide, ceramic quartz aggregate and high strength epoxy resins. BaseTek bases deliver a solid, unmatched surface flatness, and provide increased physical properties that surpass lower grade vinyl ester composites and fiberglass. They are corrosion resistant and offer higher tensile, flexural, and compression strength than vinyl ester. Our Zanite® Plus is continually tested to insure BaseTek is associated with the best materials on the market today. Our properties are randomly tested for full compliance and exceed all published specifications.
BaseTek incorporates the latest casting technologies and can aid in the development of tooling and part design thru modern in-house CAD capability including Solid Modeling and sophisticated Finite Element Analysis software. Wood molds are built quickly and economically in our pattern shop and in-house painting is available but not required. Our inspection department utilizes the latest CMM software and equipment to document and insure your castings meet all required specifications.
BaseTek's goal is to consistently supply its customers with the highest quality part at the lowest possible cost. We are honored to continually win numerous on-time and quality performance awards from many of our customers.
We pride ourselves on continuing to excel at every level while maintaining the highest level of integrity and ethics in every aspect of our business. We invite you to visit our facility, meet our employees or talk to any of our growing number of customers and experience the BaseTek difference today.